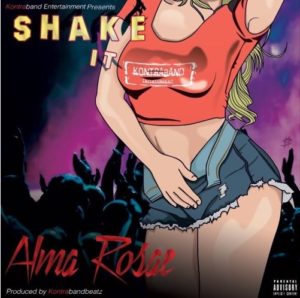 Alma Rosae – Shake It (Official Audio), only on SuperIndyKings.com – striving to bring you the best in hip hop and rap videos from across the globe!
Alma Rosae continues to put in work, this Bay Area artist has dropped another track for everyone to vibe to.
Today, we're blessed with a new track entitled "Shake It" produced by KontrabandBeatz.
Alma continues to deliver when it comes to dance tracks. "Shake It" continues Alma's trend of dope dance tracks.
As her resume, fan-base and recognition continues to grow – she has a bright future ahead of her.
You can check out "Shake It" down below.
Want to hear more music from this artist? Click HERE and HERE