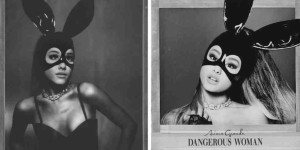 Ariana Grande Drops the first Visual to Dangerous Woman!
Ariana Grande is talented and has one of the most, if not the most beautiful voices in the game today. Hate her or love her, there is one thing you can't deny – is her incredible talent as a singer!
With May 20th being the date for the release of Dangerous Woman, the follow-up to her – My Everything Album – the young star has been busy to promote the album.
First she performed and acted on Saturday Night Live, Grande hits us with the first visual to her lead single – Dangerous Woman, same name as the Album title.