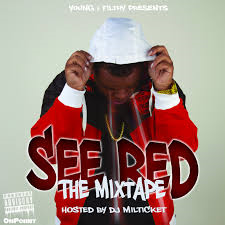 Official FMG RED Nothing To Lose Video
FMG RED is a talented, young artist putting in work to get the recognition that he deserves.
The official video for "Nothing to Lose" – is off of the SEE RED The Mixtape. The visuals to this track won't disappoint as it gives a unique feel for the track which was shot by FMG Marley and edited by Dalton Conrad. You can check out the official video at the bottom of the article.
Want to hear more from this artist? Well, Red has more bangers on his SEE RED Mixtape that you should check out by clicking – HERE
Written by: Tyler W